No matter what size of business you have, Twitter can help you reach more potential customers. With over 145 million users and 500 million tweets a day, Twitter is an efficient way to create brand visibility. It's easy to get started with these simple steps: 
---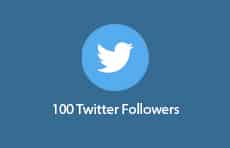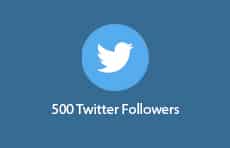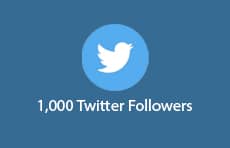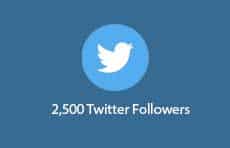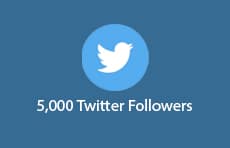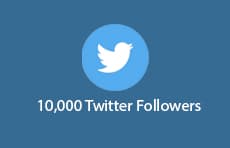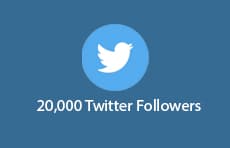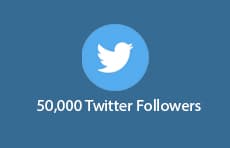 ---
First, create an account on the platform and determine how often you will tweet. Then craft a compelling message that speaks to your target market and post it regularly. To increase your brand's visibility further, use hashtags relevant to your industry or product so that those interested in particular topics can find your content quickly. Additionally, keep track of any conversations related to your product so that you can join in the conversation when appropriate. Social media monitoring tools such as Hootsuite enable businesses to easily follow conversations on Twitter from one dashboard.
---
---
1. Understanding the Basics of Twitter and How it Works?
---
Twitter is one of the most popular social media platforms. It's a microblogging platform that allows people to express themselves in 140 characters or less. Understanding how Twitter works can be daunting and overwhelming but with a few basics, you can be tweeting in no time.
Getting started with Twitter requires signing up for an account and creating a profile. Be sure to include your name, bio, website link (if applicable), and profile picture. Once you have created your profile, it's time to start exploring the platform and finding users to follow. You should also write interesting tweets about topics that are relevant to your interests so others will find you more easily on the platform. Following other users is also important—you can search for hashtags related to topics of interest and find new accounts to follow as well as interact with other tweeters who share similar interests with you.
---
2. How to Build a Killer Twitter Profile that Drives Engagement & Followers
---
Creating an engaging presence on Twitter is essential for any business or individual who wants to build a successful online brand. Having a compelling Twitter profile will not only draw in potential followers but also foster an environment where users are ready to engage with your brand and content. To help you get started, here are some tips on how to create the perfect Twitter profile that encourages engagement and grows your following:
The first step in optimizing your Twitter profile is crafting an attention-grabbing bio. Make sure that it's succinct yet informative, highlighting what makes you unique and why people should follow you. Additionally, include strong keywords that best describe your persona or business so they are easily searchable by potential followers. You can also add a link to direct users back to your website or other social media accounts for even more visibility.
---
---
2 Strategies to Help Grow Your Following on Twitter Quickly-
---
3. Strategies to Help Grow Your Following on Twitter Quickly
---
As a business owner, having an active presence on social media is essential for success. With more than 336 million monthly active users, Twitter is one of the most popular and powerful platforms to build your brand and reach potential customers. Here are five strategies that can help you grow your following on Twitter quickly:
Engage Your Audience with Interactive Content: Interactive content such as polls, quizzes,, and surveys are great ways to grab the attention of your followers and keep them engaged. This type of content encourages people to interact with you and share their thoughts which helps to spread awareness about your brand.
Leverage Popular Hashtags: Using hashtags related to your industry or niche allows you to target a specific audience interested in what you have to offer.
---
---
4. Benefits of Using Automated Tweets To Reach Your Target Audience
---
The first advantage of using automated tweets is that they can be scheduled in advance. This allows you to plan ahead and schedule tweets at times when your target audience is most likely to be online
Automated tweets can be scheduled in advance
As a business owner, staying connected to your target audience is essential for success. Social media has become an important platform for connecting with customers and can be used as a powerful marketing tool. Automated tweets are one way to reach your target audience and can provide numerous benefits. Here, we look at the top three advantages of using automated tweets to reach your target audience.
---
---
5. How to Generate Quality Content That People Actually Want To Follow & Engage
---
When it comes to generating content for Twitter, crafting impactful tweet copywriting can be a daunting task. However, with the right approach and tips, anyone can produce quality content that people will actually enjoy following and engaging with. The key is to understand how Twitter works and how users are likely to respond to the content you post.
A good rule of thumb for creating quality content for Twitter is to keep posts short and concise. This means writing in an effective yet succinct manner that allows your message to be easily understood in 280 characters or less. Additionally, breaking up longer texts into multiple tweets or using visuals such as photos or videos can help grab attention and make your message stand out from other posts. Lastly, don't forget about hashtags as they are a great way of amplifying your reach on the platform and joining conversations around topics related to your brand or industry.
---
---
6. Tools & Strategies that Help Increase Engagement & Visibility On Twitter
---
Twitter is one of the best platforms for small businesses to engage in conversations and build relationships with their customers. But, it can be challenging to increase engagement and visibility on Twitter without the right tools. To help with this problem, we'll cover some of the best tools and strategies available today that will boost your engagement and visibility on Twitter.
First, let's start with hashtag research. Hashtags are one of the best ways to increase visibility on Twitter and reach a wider audience. There are several free tools available that make hashtag research easier, such as Twubs, Tagboard, RiteTag, Keyword Tool, and Hashtag if Me. These tools allow you to easily find relevant hashtags related to your topic or industry so you can get more eyes on your tweets.
---
---
7. How to Use Listening Tools & Analytical Tools to Optimize Your Performance On Twitter
---
When it comes to the effective use of social media, Twitter is a powerful platform for businesses and individuals alike. To make the most of your presence on Twitter, it's essential to know how to use listening and analytical tools to optimize your performance. Monitoring tools can help you keep tabs on specific keywords or hashtags while analytical tools can provide you with insights into the effectiveness of your tweets. Here are some useful tips on how to use both types of tools effectively.
First, when using monitoring tools for tweets, it's important that you customize them according to your needs. This will help you stay up-to-date with topics related to your brand or industry as well as respond promptly to customer inquiries or complaints. Additionally, monitoring tools can also allow you to track competitors and get ideas on new content topics.
---
---
8. What is Twitter Advertising and How Can It Help Your Business?
---
Twitter advertising is a powerful tool for businesses looking to reach their target audience on social media. It provides businesses with the opportunity to build brand awareness, increase website traffic, drive conversions, and generate leads through targeted ads. As one of the most popular and influential social media networks, Twitter's reach is vast – providing businesses with a unique platform to promote their brand and products or services.
With Twitter Ads, marketers have the advantage of reaching potential customers based on their interests and behaviors such as location, gender, or language preferences. This helps ensure that businesses are reaching the right people at the right time who will be interested in engaging with their content. Additionally, advertisers can measure performance metrics such as impressions, engagement rates, and clicks so they can optimize campaigns for maximum return.
---
---
9. Best Practices for Launching a Successful Twitter Ad Campaign
---
Launching a successful Twitter ad campaign can be a daunting task for any business. With the right approach and understanding of best practices, marketers can effectively create an ad campaign that drives their desired outcomes.
The first step to launching a successful Twitter ad campaign is to determine who your target audience is and craft campaigns that are tailored specifically to them. Utilize Twitter's Ad Targeting feature to hone in on particular users based on demographics, interests, or behaviors. Additionally, you should also consider leveraging hashtags relevant to your industry or product offering as well as encouraging users to retweet your posts – these actions will help you maximize visibility with potential customers.
When creating content for your ads, quality is key! Create visuals that stand out and use strong copywriting techniques that are clear and concise while still compelling enough to grab a user's attention.
---
---
9. Measuring the Performance of Your Twitter Ad Campaigns
---
Twitter is a popular social media platform, and many businesses are now utilizing it to reach their target audiences. Running an ad campaign on Twitter can be a great way to boost brand awareness and increase sales, but how can you track its success? Measuring the performance of your Twitter ad campaigns is key to understanding their ROI (return on investment) and determining if they are effective.
Tracking your Twitter ad campaigns can help you identify which strategies work best for reaching your target audience, as well as what kind of content resonates with them. By monitoring metrics such as clicks, engagement rates, impressions, and spending per result, you will have better insight into what's working and what's not working in your Twitter ads. The more detailed data you have available for analysis will enable you to make informed decisions about your future campaigns.
---
---
Conclusion:
---
Optimizing profile elements leveraging analytics and automation platforms, there are many different tactics that can be implemented to increase engagement and reach more people. It also pays to stay up-to-date on industry trends, as well as the latest features on the platform, so you can make the most of your Twitter presence.